Gwynedd Mercy Celebrates Black History Month with a School-Wide Read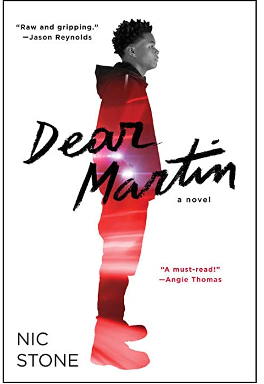 Honoring the achievements and history of African Americans, Gwynedd Mercy celebrates Black History Month this February! Throughout the month, students will learn about current movements, activists, and Black culture through engaging activities, eye-opening lessons, and a school-wide read.
Last month, students had the opportunity to sign up for the all-school read of the national bestseller, Dear Martin. Written by Nic Stone, the realistic-fiction novel showcases modern-day issues of race, injustice, and identity through the lens of African American high schooler, Justyce McAllister. Not only is Dear Martin a gripping, entertaining read, but it is also relatable in today's world. Coming from the point of view of an average teen, the novel offers an empathetic look at what life is like beyond the headlines and narrative that society often focuses on.
With the help of Anita Roberson, Gwynedd's leader of Diversity, Equity, Inclusion, and Justice, Diversity Club members distributed the books to each homeroom. Dedicated co-chairs of Diversity Club, Sahiba Tandon '21 and Jordan White '21, have designed guided lessons that correspond with the book's plot and underlying messages.
When talking about Dear Martin and the impact of the book, Sahiba says, "We hope the book will begin a dialogue between the girls on issues of diversity, equity, inclusion, and justice. We want to create an environment that is safe for girls to question ideals, seek means to educate themselves, and become aware of how we all can become better allies. It's important to start a conversation now so that Gwynedd girls continue to grow and embark on their individual journeys, while encouraging peers to find resources and be a helpful, active citizen in their respective communities."
This is hopefully the first of many school-wide reads in celebration of Black History Month!